Calgary Real Estate Market Conditions: Now Is A Great Time To Sell Your West Springs Home
/
/
Calgary Real Estate Market Conditions: Now Is A Great Time To Sell Your West Springs Home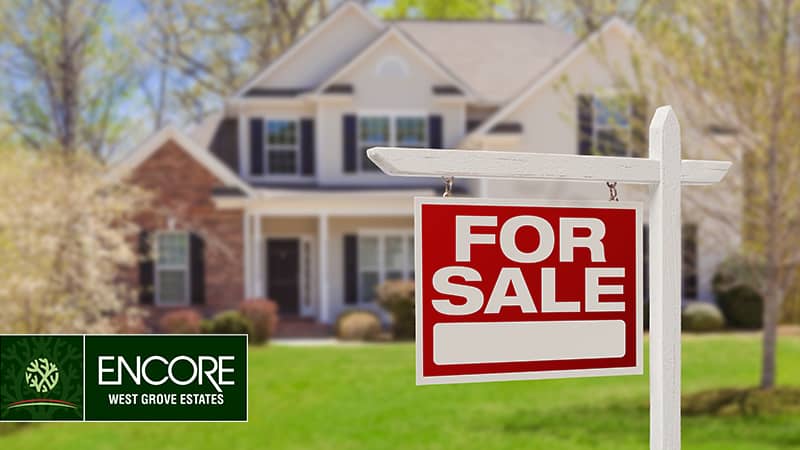 Although there are a million reasons to stay in your beautifully-built Cedarglen home in Encore at West Grove Estates, sometimes life has other plans. Perhaps you need to relocate for work, maybe you want to be closer to family, maybe you love West Springs but want to upsize or downsize, or maybe you have just finally decided that the long, long winters of Calgary are not for you and you have set your sights on a warmer locale. Whatever the reason, if you are considering selling your home in West Springs, the Calgary Real Estate Market is hot and now just might be the perfect time.
Why Selling Now Might Make Sense
Location, Location, Location
Encore at West Grove Estates is one of the most sought-after new neighbourhoods in SW Calgary. Known for its warm and welcoming community, gorgeous streetscapes, abundant amenities, and easy access to anywhere in, or out, of the city, West Springs is highly desirable. Buyers are looking for homes in the coveted community of Encore.
Low Inventory
Housing inventory is low throughout Calgary. In January the Calgary Real Estate Board (CREB) reported the lowest inventory levels since 2006. And due to high demand and industry-wide challenges with labour and supplies, our building partner, Cedarglen Homes has limited the number of sales they will accept per month to maintain timely delivery and superior quality. Buyers are looking for hard to find homes in Encore.
Timelines
It takes time to build a new home in West Springs. Especially given the supply shortages and supply-chain challenges the home building industry is facing. Many families don't have time to wait on a list to purchase a lot, then wait again for their new build. They are looking for homes that they can move into quickly. Buyers are looking for move-in ready homes in Encore.
Interest Rates Are Low
Low rates are a great incentive for new homebuyers to get into the market. Low rates also encourage buyers who are considering upsizing or finding their forever home. The Bank of Canada has committed to keeping interest rates low for the next year or so, but as the economy stabilizes, rates will rise, and the hot opportunities for sellers will even out as the Real Estate Market stabilizes. Buyers are looking for homes in Encore, now.
Encore at West Grove Estates: The Best Neighbourhood in SW Calgary
We have loved having you and your family as neighbours. We hate to see you go. But if a new adventure is calling, we are happy that the investment you made in the community of West Springs is going to give you the return you need for whatever is next. The Calgary market is a seller's market right now, and if you need to go, now is a great time to sell.
Of course, if you are just selling because you have found another beautiful home in this great neighbourhood of ours, forget all that mushy stuff. We love having you around, neighbour!
Encore is one of Calgary's newest developments; an idyllic neighbourhood filled with meticulously crafted, customized semi-estate homes, reflective of the quality Cedarglen is known for. Whether you are looking to build a new home or for a quick possession home in Encore, this community is Calgary's choice for new home developments with beautiful views of the mountains, an array of green spaces, and close proximity to some of Calgary's best amenities. Encore at West Grove Estates is a great place to call home. To explore your options for home ownership in Encore at West Grove Estates, call 1-403-250-5650 or fill out the contact form. There's no better time to move into a new semi-estate home by Bri-mor at Encore in West Grove Estates at West Springs in SW Calgary.
FAQ
Q: Where is Encore at West Grove Estates located?
A: The semi-estate homes in Encore are bounded by Bow Trail SW to the south and 11 Avenue SW to the north.
Q: How much is my home worth?
A: Contact our sales team at our show homes. They are real estate professionals and will be able to guide you to the resources you need if you are considering selling.
Q: How often can I visit my home when it is under construction?
A: Site safety is the most important thing. Your construction team may be working on several projects at any given time and drop-ins could interrupt workflow and put you or the team at risk. If you want to visit your home under construction, connect with your Cedarglen team and they will schedule a time for you to visit. There is no limit to the number of times you can check the progress of your new build.
Semi-estate homes built by an award-winning builder in the highly sought-after SW Calgary community of West Springs. That's what you get when you choose Encore at West Grove Estates. Our homes are painstakingly crafted with elegance and quality at the forefront of everything we do. Because in the end, you deserve a home built just the way you want.
Get in Touch to Take the First Step Towards Finding Your Dream Home