Fall Recreation Opportunities When You Move Into Your New Home In West Springs Calgary
/
/
Fall Recreation Opportunities When You Move Into Your New Home In West Springs Calgary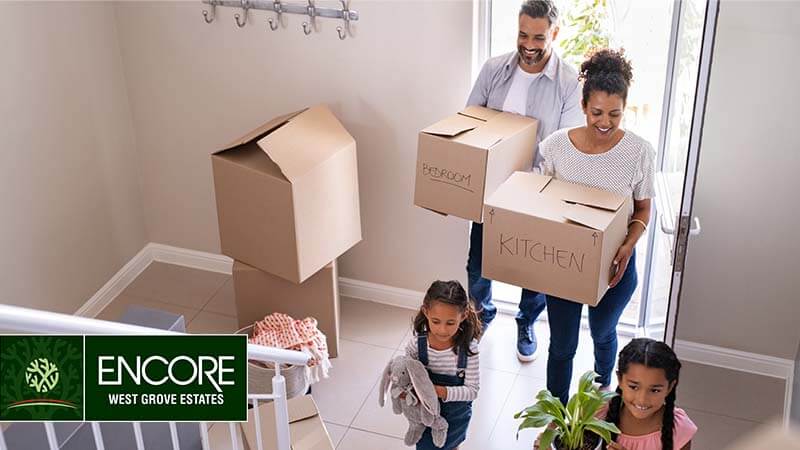 When you move into a new home in Encore at West Groves Estate, you are getting more than a beautiful semi-estate home. You are also joining an exciting and dynamic community with a plethora of exciting recreational opportunities一many of which you can enjoy in the fall.
From community events, sports centres, and natural paths to world-renowned attractions, West Springs has it all. Read on to learn more about all the action about to go down in this vibrant community for the upcoming season.
Of course, families choose West Springs not just because of its proximity to a large selection of family-friendly leisure activities; they move in for the opportunity to live in one of our new semi-estate homes built by Cedarglen Homes in partnership with Bri-mor Developments. See how our new homes stand out by booking a viewing today!
Fun Fall Activities You Can Do With Your Family In West Springs, Calgary
Even when the summer rays are making way for falling leaves, West Springs offers fun activities for the whole family.
Here are some of your future neighbours' favorite pastimes on a brisk, autumn, weekend morning:
Get your weekly dose of exercise at the local recreational centre: If the weather is getting too cool for the outdoor tennis courts, try getting your fill at the Westside Recreation Centre. A mere 5 km away from the Encore neighbourhood, this large facility has the amenities to satisfy both hardcore athletes and weekend hobbiysts.
West Springs residents especially love the centre's 432-metre running track, its aquatic park with lazy river and waterslide included, its ice hockey and skating rink, and its climbing walls and basketball courts. Health nuts are well-served too, thanks to the centre's state-of-the-art gym facility and its numerous fitness studios.
Find some thrills at WinSport's Canada Olympic Park: An international world-class sporting facility during the 1988 Winter Olympics, Canada Olympic Park (COP) is open today to the extreme thrill-seeking public.
While COP's more famous diversions, namely skiing, snowboarding, and bobsledding, are reserved for the winter, it does provide zip-lining and mountain biking opportunities in the fall.
Enjoy bike paths, parks, and gardens in their natural splendour: West Springs is home to dozens of green spaces perfect for a jog or a bike ride. If you are feeling particularly adventurous, you can take one of these bike paths to get on a regional pathway and explore the foothills..
Explore the world-famous Rocky Mountains: This globally renowned tourist attraction is just an hour away from your new home in West Springs. Few people have the privilege to gawk at snow-tipped peaks, gaze into crystalline lakes, and admire rare flora and fauna any time they wish to.
West Spring Community Events In The Fall
West Springs residents enjoy a special sense of community thanks in large part to The West Spring & Cougar Ridge Community Association (WSCRCA). This non-profit neighbourhood organization is wholeheartedly committed to West Springs' prosperity and regularly hosts fun activities to strengthen the community's identity.
Three events are worth noting in the fall:
Dog Pawty: Every September, dog owners in the community congregate with their furry friends at a designated park (the Bark Yard) to play and mingle. This 1-day event is completely free.
Community Gardens: Reserve your own garden bed for the year after as early as October! West Springs' community gardens have been a longstanding source of joy for our residents with a green thumb, and the produce we grow has helped stock the Calgary Food Bank for years.
Movie in the Park: Our community members love nothing more than enjoying a family-friendly movie at a local park before the weather gets too cool. Be on the lookout for these seasonal viewings; sometimes, a local band may be invited too!
A Fall Wonderland Awaits You In Your West Springs Home
West Springs is not only an excellent community to raise your family, but it is also the place to be for access to a wide variety of recreational activities.
Fall is especially fabulous in West Springs. This is when its numerous green spaces take on iridescent sheens and the community gathers for some exciting events. Fall is also the season for local zip-lining adventures and mountain biking trails.
In short, what better time to move into a new semi-estate home in Encore than now? You will be just in time for everything that West Springs in fall has to offer. Call Bri-mor Developments at (403) 250-5650 or fill out the online contact form to schedule a visit to one of our showhomes.
FAQs
Q: How much are the semi-estate homes in Encore, West Springs?
A: Our semi-estate homes start in the mid $700s and reflect the quality standards our builder partner, Cedarglen Homes, is known for.
Q: How do I visit a showhome?
A: Click on this link to set up a private showing.
Q: What other amenities are offered in Encore at West Grove Estates?
A: The community is close to multiple restaurants, educational institutions, health, fitness, and recreation centres, groceries, entertainment facilities, and more.
Semi-estate homes built by an award-winning builder in the highly sought-after SW Calgary community of West Springs. That's what you get when you choose Encore at West Grove Estates. Our homes are painstakingly crafted with elegance and quality at the forefront of everything we do. Because in the end, you deserve a home built just the way you want.
Get in Touch to Take the First Step Towards Finding Your Dream Home