The Benefits of Building With Cedarglen in Encore
/
/
The Benefits of Building With Cedarglen in Encore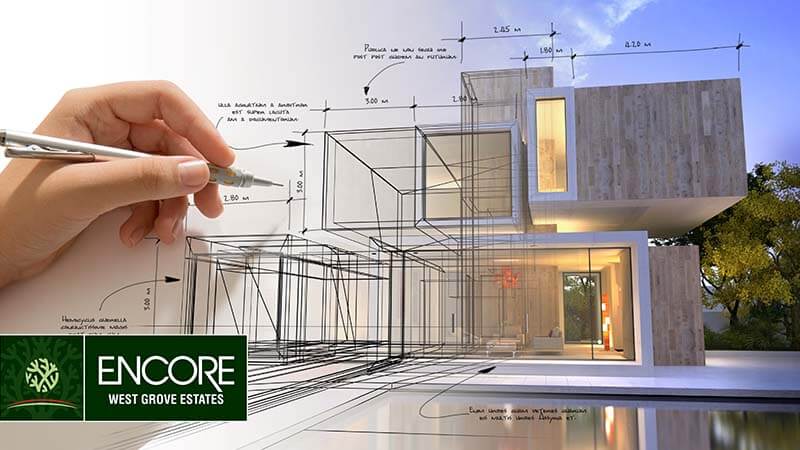 If you are seeking to purchase a new home in a community with easy access to Calgary's downtown, but with a more peaceful and family-oriented vibe, you should consider the established and prestigious community of West Springs in Calgary's SW. Encore at West Grove Estates is a hybrid model of big-city excitement and intimate, suburban living. Encore is close to amazing amenities, schools, green spaces, and is just a short drive from Alberta's Rocky Mountains. Choosing Encore for your family is an easy decision.
And when you choose Encore, you choose affordable, luxury living with our building partner, Cedarglen Homes. With 40 years of experience building solutions for every stage of homeownership, Cedarglen offers an unparalleled building experience and the highest quality housing. This award-winning builder was chosen specifically for their ability to envision the home design that would elevate the experience of living in beautiful West Springs.
For over 30 years, Bri-mor Developments has sought to provide the best
in community living for Calgarians. We are proud to have partnered with
Cedarglen Homes to provide home buyers an exclusive opportunity to participate
in the design and building process of their dream home in West Springs.
What You Can Expect From Building With Cedarglen
Cedarglen Homes is the builder of choice for Encore at West Grove Estates because of its commitment to excellence in building. The benefits of building with Cedarglen include:
An Unparalleled Building Experience:
Recognized by ​​The Customer Insight H.O.M.E. Awards as the Builder of Choice for four years running, the team at Cedarglen is proud to deliver high-quality workmanship by partnering with some of the best trades and building experts in the industry. This last year, Cedarglen was also awarded the Best Customer Experience Award, a nod to Cedarglen's commitment to providing a completely customized and elevated building process. From the moment a buyer takes the first step to building in Encore at West Grove Estates, they are assigned a dedicated team including a sales manager, a customer relations representative, a design consultant, a site manager, and a host of support team members to guide them through to the completion of their home.
A Cedarglen home is constructed with the first-rate building materials and baseline features are of the highest quality; luxurious finishes that do not require costly upgrades. The standards of building and the exceptional customer experience put Cedarglen Homes at the head of the pack.
The Design Experience With Studio 81:
The skilled and professional Design Team of Studio 81, Cedarglen's in-house design centre, will guide you through the selections that will make your home uniquely you. Choose your flooring, cabinetry and hardware, countertops, door profiles, lighting and plumbing fixtures, appliances, and more. The Studio 81 experience is completely immersive, allowing you to touch and see, and the Cedarglen designers can help you envision your selections together within your chosen floor plan. With the highest quality finishes available for every design style and budget, you are guaranteed to love your home.
Sustainability and Energy Efficiency:
Cedarglen is committed to sustainable and energy-efficient construction practices based on the government's EnerGuide™ rating scale. Cedarglen seeks to guide buyer's with the understanding that an investment made into energy efficiency at the building stage will save them money for years to come and can also increase their home's resale value. Some of the efficiencies that are available in a Cedarglen home are:
Triple Paned Glass: the additional airspace provides increased performance in extreme climates
R50 Attic Insulation: minimizes the transfer of heat
2lb Spray Foam: rim joists, exterior penetrations, and windows and doors are highly insulated
Tankless Water Heater: efficient hot water delivery without need for a storage tank
95% High Efficiency Furnace: saving you costly winter heating bills
Heat Recovery Ventilator (HRV): air-to-air ventilation system that increases your indoor air quality and reclaims heat, reducing the burden on your heating system
Comprehensive Warranty:
Cedarglen Homes stands behind every new home build. Their commitment to homeowners and their commitment to the integrity of their product does not end with the passing of the key.
Cedarglen homes come with a 1-year warranty on workmanship, materials, and appliances. a 2-year warranty on delivery and distribution systems, a 7-year building envelope coverage, and a 10-year structural warranty. In addition, all our new home buyers benefit from 60-day and 1-year warranty inspections, as well as the support of a customer response team for the first 365 days of occupancy.
Your Cedarglen home is also augmented with The Alberta New Home Warranty一a program that offers four levels of protection to new home buyers.
Award Winning Builder in West Springs
A customer-focused building experience, bespoke design, energy efficiency, and an extensive warranty package are just some of the promises that Cedarglen Homes makes to each of their homeowners.
Come and experience the beauty and quality of the custom, semi-estate homes of Encore at West Grove Estates in the highly sought-after community of West Springs. Book a private tour at the Encore show homes or see our homes for sale in West Springs by calling Bri-mor Developments sales office at (403) 250-5650 or fill out the online contact form.
FAQs
Q: How much are the Cedarglen homes in West Springs?
A: Semi-estate homes start in the mid $700s and reflect the quality standards our builder partner, Cedarglen Homes, is known for.
Q: Can I visit my home if it is under construction?
A: Connect with your Cedarglen team if you want to visit a home under construction. Please avoid impromptu visits for your own safety and that of the builders.
Q: How do I visit a showhome?
A: Due to the changing public health restrictions, our show homes are open by appointment only. Click on this link to set up a private showing.
Semi-estate homes built by an award-winning builder in the highly sought-after SW Calgary community of West Springs. That's what you get when you choose Encore at West Grove Estates. Our homes are painstakingly crafted with elegance and quality at the forefront of everything we do. Because in the end, you deserve a home built just the way you want.
Get in Touch to Take the First Step Towards Finding Your Dream Home