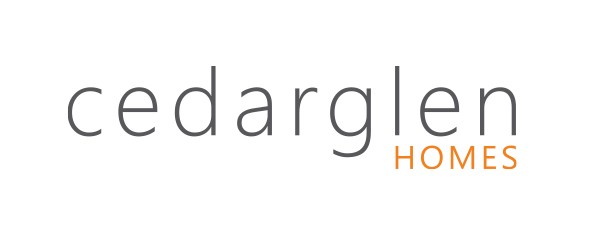 Builder: Cedarglen Homes
For over 40 years, Cedarglen Homes has welcomed thousands of Calgarians into their new homes. Throughout this time, we have discovered that most home buyers begin their search by looking for a solution to a current problem that they may have. This could be as simple as needing more space for their family to grow, to something more complex such as incorporating a legal secondary suite into the basement. Regardless of one's stage of life, or their current life problem, Cedarglen Homes has a model that homebuyers can personalize to meet their everyday needs.
In addition, it is our ability to provide an exceptional customer experience from start to finish that sets us apart from other builders. From the moment a homebuyer walks into our showhomes, they will be assigned a Cedarglen team member who will keep them well informed throughout their entire home-building journey. Buying a new home will likely be the largest purchase decision in one's life, therefore it is essential for each person to feel educated and empowered throughout the process.
It is through our commitment to building high-quality homes and creating valuable relationships with all stakeholders, that Cedarglen Homes has been awarded several designations over the years. Most recently, Cedarglen took home the 2021 Builder of Choice award for the FIFTH year in a row. We are very proud of our past accomplishments and excited to continue building for the future – after all, the best journey's in life take you home and we look forward to playing a role in each buyer's journey.
Keeping You Safe

In order to maintain a safe environment for all of our guests and employees Cedarglen Homes has put into effect the following COVID-19 showhome policies:
Showhome Hours: Monday-Thursday: 2:00pm - 8:00pm, Saturdays, Sundays and Holidays: 12:00pm - 5:00pm

Maximum of 5 people will be allowed in the showhome at a time or 10 people per showhome parade.

Social distancing measures will be in place.

Hand sanitizer will be available.

Regular sanitation of showhomes is being performed.

High-touch surfaces are being sanitized frequently.

A Covid-19 Declaration Form has to be completed by every visitor.
Contact us or give us a call if you have any questions and to learn more about how you can start planning your dream home today!
Give Us A Call Book a Private Tour
---




Studio 81 — Design Centre
Step inside the Cedarglen Homes in-house design centre — Studio 81. By doing so you'll be able to work intimately with our professional design team who will help you choose every single interior detail of your home, helping make it uniquely yours. With an expansive range of materials and products for our homebuyers to choose from, Studio 81 allows you to see and feel everything up close and in person. With granite slabs, cabinet samples, door profiles, plumbing fixtures, and everything else you can think of, we're sure you'll find exactly what you're looking for to make your house truly one of a kind. And if you aren't quite sure what you want, our extremely talented design consultants will help narrow down the options and make suggestions based on your specific style and budget. We strive to ensure every homebuyer who walks out of the doors of Studio 81 is thrilled with their choices. And we're confident they will be.
Contact the Studio 81 — Design Centre

Energy Efficient Homes
At Cedarglen Homes we use the EnerGuide rating system to make sure each and every one of our homes is as energy-efficient as possible. By doing this during the construction phase of your home, we can ensure your energy bills will be as low as they can be from the moment you move into your new house. You'll also receive the EnerGuide evaluation report and label, helping improve the resale value of your house once you've decided it's time to upgrade to your next Cedarglen Home.
Contact Us to Learn More About Our Energy Efficient Homes

---
Cedarglen Homes: Award-Winning Home Builder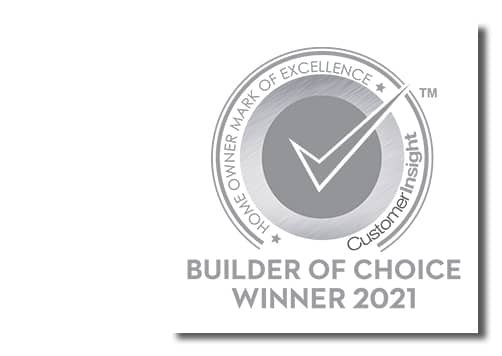 2021 CUSTOMER INSIGHT H.O.M.E BUILDER OF CHOICE WINNER
The Customer Insight H.O.M.E. Awards is an annual competition that symbolizes excellence in the homeownership experience. Winners of these awards are builders who strive to not only build beautiful homes for their customers but to ensure the best possible experience every step of the way.
The Builder of Choice award is presented to builders achieving superior results for customer satisfaction, employee satisfaction and trade satisfaction. This past year, Cedarglen Homes was honoured to take home this award for the FIFTH year in a row.
2020 Customer Insight H.O.M.E. Best Customer Experience Winner
Recognizing those who excel in providing the best homeownership experience, the Customer Insight H.O.M.E Awards is an annual competition that rewards builders for not only building beautiful homes but for making the entire process as seamless and enjoyable as possible for the customer. Those who win this award have demonstrated their commitment to excellence and unmatched customer service.
The Best Customer Experience award is bestowed upon those builders who have achieved the highest ranking when it comes to customer satisfaction within their area as voted on by homeowners. In 2020, Cedarglen Homes was extremely grateful to have been awarded this honour for the Calgary region.
---
Cedarglen Homes: Our Craftsmanship
What West Grove Estates Owners are saying
"We recently got married and living in a condo wasn't what we wanted for the long-term. We are both very active and love being in the mountains. We wanted our first home to be extremely accessible to the mountains while maintaining easy access to downtown and to all the amenities..."

- Carolyn & Steve
"We had moved here from Denver and were looking to build rather than buy a resale home. We liked the idea of a new community and growing with the neighborhood. We really like the access to amenities such as Springbank rink, COP, Westside Rec Centre, the mountains as well as schools..."

- Sharan & Vic
"The main catalyst to getting a new home is more room! We live in a 2 bedroom condo with 4 girls, age 6, 8, 8, and 12! So no puppy until we move to our new home! Cedarglen has a very well-planned approach to work making it easy for customers like us to make choices from house lot, house plans, and all the customizations we could ever imagine doing with a house builder. It has also been a very pleasant experience working with their entire team, they were able to make things very flexible with our very hectic family schedule..."

- Colin & Cindy
"For the first time, our girls can ride their bikes and play outside in our community. We enjoy the sense of peace, and living next to really great neighbours who watch out for each other which we didn't experience living in the inner city. The stores and restaurants in the area offer a great selection, whether it's grocery shopping or a night out!"

- Jennifer & Cameron
"We have a growing family and wanted to be in a community that was family-oriented with great schools. It's rare that you can find a new development in such a great location within the city. We like the greenspace and that there are pathways within the community connecting neighbouring areas. Having groceries and schools right in the community is wonderful!"

- Kesa & Darren
"...Customization of colors, style, and more importantly how we wanted our floor plans customized to our family needs and wants was important to us. Cedarglen was able to accomplish all of the above at reasonable costs for the customizations. We were attracted to Encore due to schools in the area, shopping, West Side Recreation Centre, green spaces, and outdoor family amenities. The commute to downtown and the expanded Stoney Trail make it easier access to the Southside and close to the mountains for hiking and skiing. Encore is a truly great family and friendly orientated neighbourhood community with a lot of activities. There are lots of parks, outdoor recreation facilities, and walking/jogging trails"

- Colin & Cindy
Semi-estate homes built by an award-winning builder in the highly sought-after SW Calgary community of West Springs. That's what you get when you choose Encore at West Grove Estates. Our homes are painstakingly crafted with elegance and quality at the forefront of everything we do. Because in the end, you deserve a home built just the way you want.
Get in Touch to Take the First Step Towards Finding Your Dream Home