The Bri-mor Legacy
Built upon the very principles that provide the bedrock for the real estate industry – bricks and mortar – Bri-mor Developments has been guided by it's strong foundation for more than 30 years. This strong foundation has allowed Bri-mor to achieve continued success, while remaining committed to its philosophy of simplicity. This philosophy also includes placing relationships before business, while staying dedicated to best practices and working with upper echelon partners.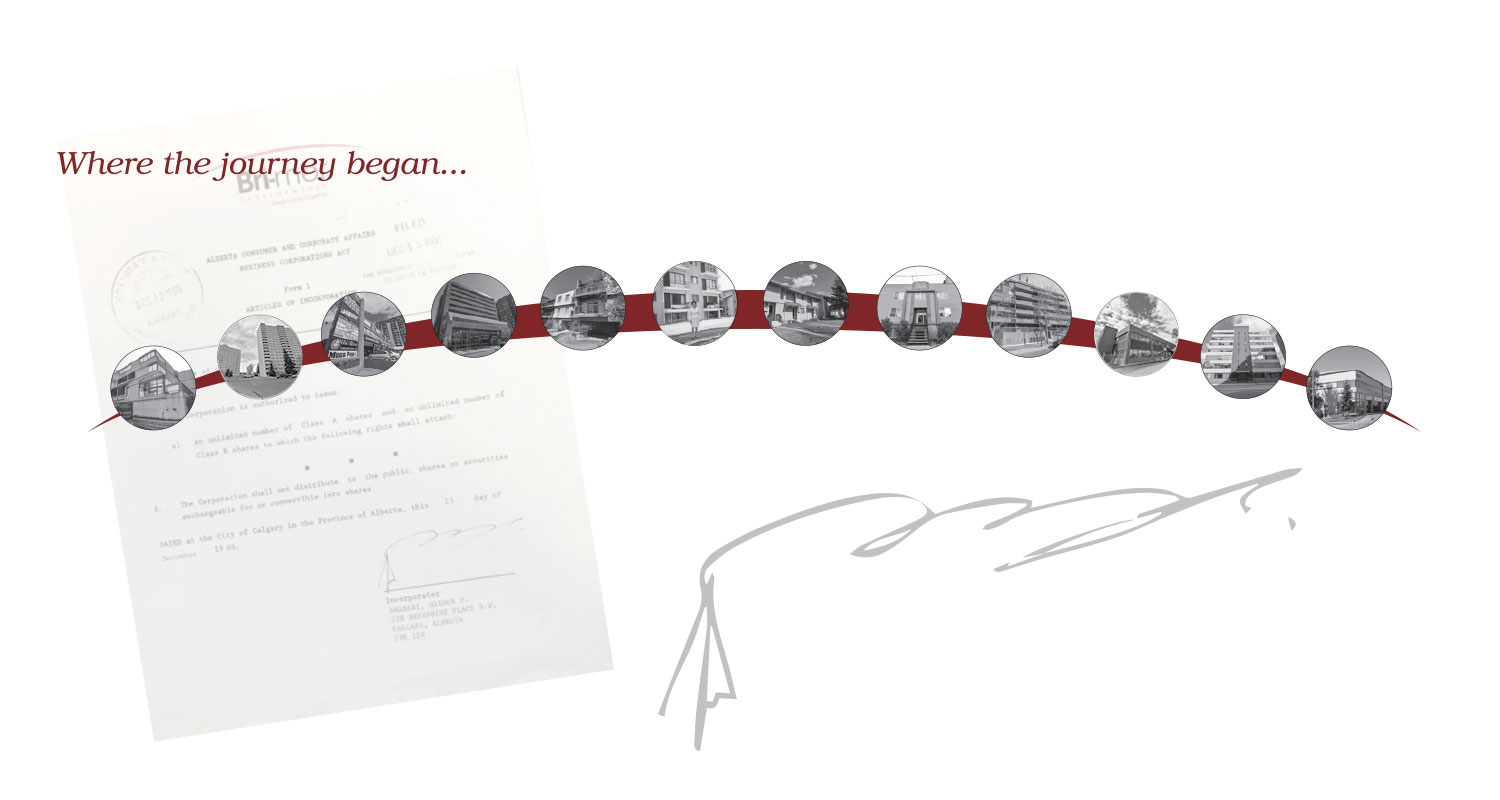 The Bri-mor Family
Haider Dhanani



Bri-mor Developments was born in the mind of Haider Dhanani in 1988. A real estate property and asset management business to begin, Bri-mor has expanded into a multi-faceted real estate organization over the last 25 years. Their portfolio now consists of asset management, development, and investments which span several asset classes in both the commercial and residential spheres.
The family-run business was founded by Haider Dhanani with a focus on value. Specifically, it was founded with a focus on managing real estate assets that deliver returns, while placing an emphasis on trust and rock-solid partnerships. In addition to this, Bri-mor believes the foundation for a successful future lies in mutually creating value for its partners and being dedicated to running the business in an informed and moral way, with hard work ethic present in everything it does.
The vision and personal character of Haider are reflected in the organization today and Bri-mor's continued success is a testament to the lasting legacy he has passed on.



Fatima Dhanani



The creation of Bri-mor and the values with which it was founded may rest squarely with Haider, but it was his wife Fatima who steered the company towards success after his sudden passing. She did so by being wholly dedicated to continuing on his vision and celebrating his life in everything she does.
When 1997 came around, Fatima decided to broaden the horizons of Bri-mor by taking on the development of an industrial warehouse project. In her more than 25 years of running Bri-mor, Fatima has successfully developed projects and overseen more than 300,000 square feet in development and upwards of 600 residential units. Though she has achieved a lot, Fatima remains rooted and guided by her faith, family, friends, and the incomparable team that has stood by her every step of the way.



Aleem Dhanani



In keeping with the family tradition, Haider and Fatima's son, Aleem Dhanani came aboard Bri-mor in 2008. Since doing so, Aleem has continued to expand Bri-mor in his father's footsteps while working hand in hand with his mother. The two of them have continued to provide value to all of their partners by combining their extensive and varied experiences with the individual ingenuity they both possess, all while doing so in a collaborative way.
As Bri-mor continues to grow with its valued team members and invaluable partners, the company remains committed to adding value to the communities it develops in and to the stakeholders who have put their trust in the business.
Learn More Contact Us Today Call Us Today
What West Grove Estates Owners are saying
"We recently got married and living in a condo wasn't what we wanted for the long-term. We are both very active and love being in the mountains. We wanted our first home to be extremely accessible to the mountains while maintaining easy access to downtown and to all the amenities..."

- Carolyn & Steve
"We had moved here from Denver and were looking to build rather than buy a resale home. We liked the idea of a new community and growing with the neighborhood. We really like the access to amenities such as Springbank rink, COP, Westside Rec Centre, the mountains as well as schools..."

- Sharan & Vic
"The main catalyst to getting a new home is more room! We live in a 2 bedroom condo with 4 girls, age 6, 8, 8, and 12! So no puppy until we move to our new home! Cedarglen has a very well-planned approach to work making it easy for customers like us to make choices from house lot, house plans, and all the customizations we could ever imagine doing with a house builder. It has also been a very pleasant experience working with their entire team, they were able to make things very flexible with our very hectic family schedule..."

- Colin & Cindy
"For the first time, our girls can ride their bikes and play outside in our community. We enjoy the sense of peace, and living next to really great neighbours who watch out for each other which we didn't experience living in the inner city. The stores and restaurants in the area offer a great selection, whether it's grocery shopping or a night out!"

- Jennifer & Cameron
"We have a growing family and wanted to be in a community that was family-oriented with great schools. It's rare that you can find a new development in such a great location within the city. We like the greenspace and that there are pathways within the community connecting neighbouring areas. Having groceries and schools right in the community is wonderful!"

- Kesa & Darren
"...Customization of colors, style, and more importantly how we wanted our floor plans customized to our family needs and wants was important to us. Cedarglen was able to accomplish all of the above at reasonable costs for the customizations. We were attracted to Encore due to schools in the area, shopping, West Side Recreation Centre, green spaces, and outdoor family amenities. The commute to downtown and the expanded Stoney Trail make it easier access to the Southside and close to the mountains for hiking and skiing. Encore is a truly great family and friendly orientated neighbourhood community with a lot of activities. There are lots of parks, outdoor recreation facilities, and walking/jogging trails"

- Colin & Cindy
Semi-estate homes built by an award-winning builder in the highly sought-after SW Calgary community of West Springs. That's what you get when you choose Encore at West Grove Estates. Our homes are painstakingly crafted with elegance and quality at the forefront of everything we do. Because in the end, you deserve a home built just the way you want.
Get in Touch to Take the First Step Towards Finding Your Dream Home