Buy or Build? The Benefits Of Buying New Build Homes For Sale
/
/
Buy or Build? The Benefits Of Buying New Build Homes For Sale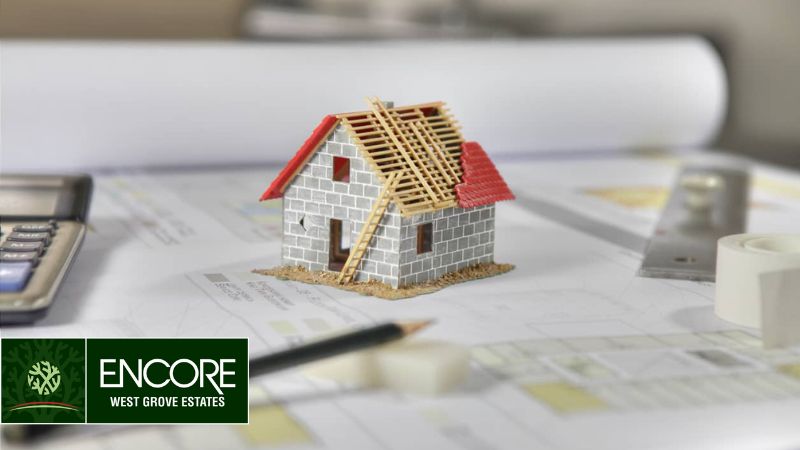 New homes for sale in Calgary offer a unique opportunity for people looking to buy a home that is unique to them. While moving into a previously owned home may seem like you will be stepping into a house that is completed and move-in ready, this is not always the case. Previously owned homes can be outdated and can feel as though they are still someone else's space. A newly built home for sale is the perfect opportunity for you to create a home that serves your needs and feels like it is completely yours so that you can move in when it is ready and start living comfortably.
Homes For Sale in Calgary: Why Might A New Build Home Be Right For You?
Enjoy A Space That Is 100% Yours
Moving into a new home means that no one has ever lived there before. While this might not seem like an important point, many people enjoy knowing that the home is completely theirs and that there is no hidden damage or any issues left behind by the previous home owners. When you move into a new home, there are no nicks in the walls or small holes from nails. There is no feeling that you're in someone else's space for the first weeks while you adjust. There is no mail accidentally coming to your home that was meant for the old owners. New homes give you a brand new start.
No Need For Renovations
Buying a home that was previously lived in can involve minor changes such as painting the walls, but it could also mean larger changes such as replacing pipes or knocking down walls. This may require you to set money aside for renovations and take that sum into account when budgeting for your new home. Renovations can also take significant time and dedication and can cause your home to be a construction site for a time. When you move into a new home, your house is move-in-ready so you can set up all of your belongings and start living comfortably there immediately.
Customization Options
When you are moving into a new home, you can customize aspects of the house so that it suits your needs perfectly. From choosing the flooring and the countertops, to the lighting, you can make your home completely personalized and suited to your style and life. This gives you the ability to design a home to meet your needs instead of settling for someone else's design. To learn more about customizing your new home, read The Benefits Of Custom New Homes.
Ideal Neighbourhoods
New homes tend to be developed in new neighbourhoods. Whether these neighbourhoods are brand new developments or are areas that have undergone demolition and rebuilding, new homes for sale tend to be in areas with brand new pavement, lots of amenities, and schools. New schools and parks can be highly beneficial for families, and the emphasis on neighbourhood engagement and convenience often means you don't need to go far from home in your daily life.
New Homes For Sale In Calgary At Encore In Westgrove
If you are looking at homes for sale in Calgary, consider buying a new build for ease, customization, and great neighbourhood amenities. New homes for sale in Calgary can be difficult to find in the right neighbourhood, and more difficult still to find with a trusted building partner. At Encore, we have partnered with Bri-mor to create custom new-build homes for sale so that Calgarians can get top-quality in a family-friendly and convenient neighbourhood.
Encore is one of Calgary's newest SW developments; an idyllic neighbourhood filled with meticulously crafted, customized semi-estate homes, reflective of the quality Cedarglen Homes is known for. With beautiful views of the mountains, an array of green spaces, and close proximity to some of Calgary's best amenities, Encore at West Grove Estates is a great place to call home. To explore your options for homes for sale in Calgary in Encore at West Grove Estates, call 1-587-356-3032 or fill out the contact form. There's no better time to move into a new semi-estate home by Bri-mor at Encore in West Grove Estates at West Springs in SW Calgary.
FAQ
Q: How do I visit a showhome?
A: Click on this link to set up a private showing.
Q: Where is Encore at West Grove Estates located?
A: The semi-estate homes in Encore are bounded by Bow Trail SW to the south and 11 Avenue SW to the north.
Q: What amenities does West Grove have?
A: The West Grove Neighbourhood boasts an impressive array of restaurants, shopping, grocery stores, convenience, fitness centres, beauty salons, and more. See a more comprehensive list here.
Semi-estate homes built by an award-winning builder in the highly sought-after SW Calgary community of West Springs. That's what you get when you choose Encore at West Grove Estates. Our homes are painstakingly crafted with elegance and quality at the forefront of everything we do. Because in the end, you deserve a home built just the way you want.
Get in Touch to Take the First Step Towards Finding Your Dream Home